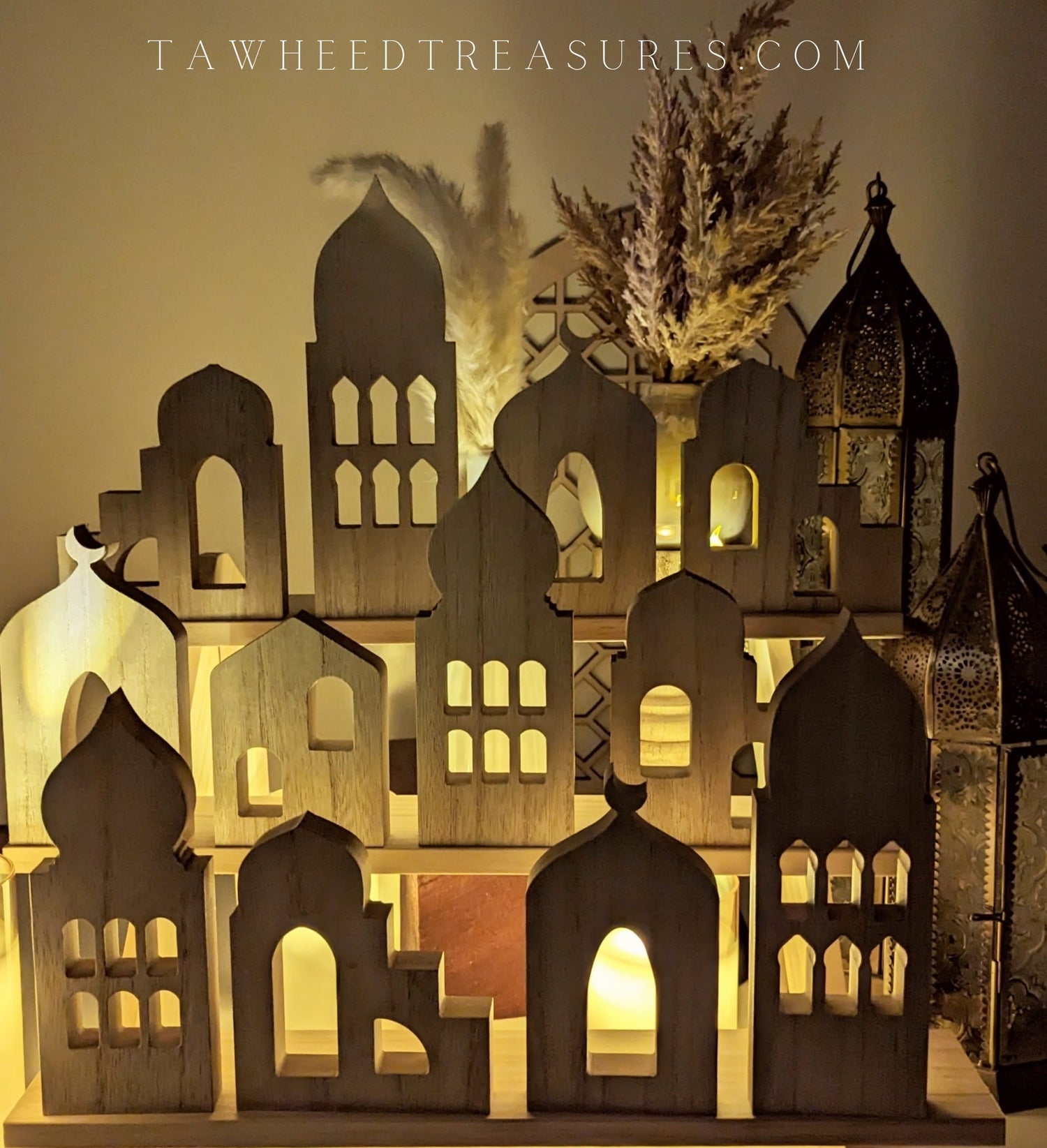 They're making Dua in this village and having mercy upon one another
Islam has THE best things and this includes its traditional architecture and art. It's just so grand, welcoming, and inspiring. Our Rahma Village set reflects a tiny portion of that beauty, serenity, and barakah that Allah lays upon people who are engaged in prayer, Quran, & generosity.
Radial Masjid & Minarets
Our popular bundles OR create your own with individual pieces.
Young Believers
Regular price

$45

Sale price

From $35

Unit price

per

Regular price

Sale price

$25

Unit price

per

Regular price

$15

Sale price

$14

Unit price

per
Village Displays
Regular price

$42

Sale price

From $52

Unit price

per

Regular price

$52

Sale price

From $54

Unit price

per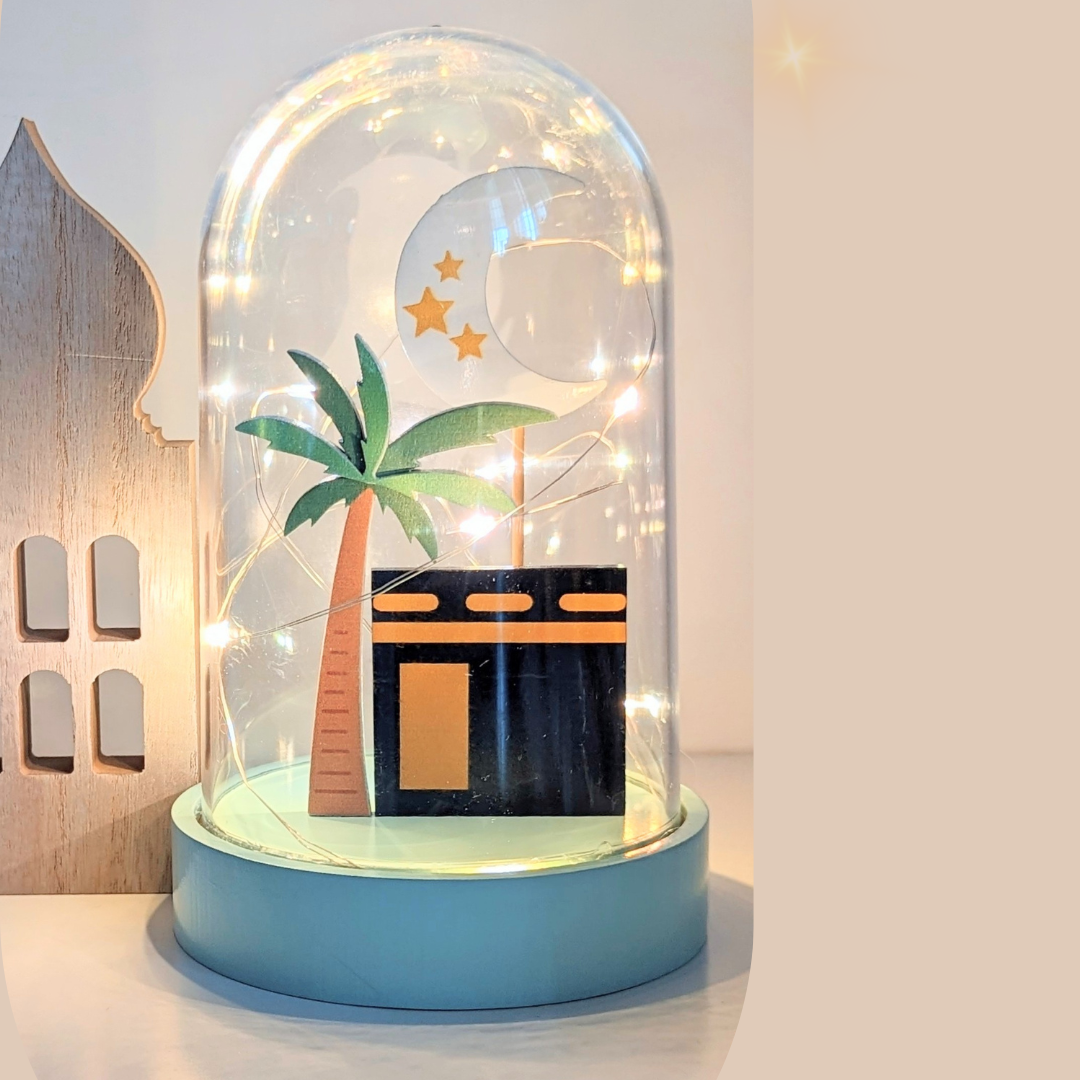 Kaba Light Up Dome- Blue/Pink
Regular price
Sale price
$25
Unit price
per
Sale
Sold out
Share
View full details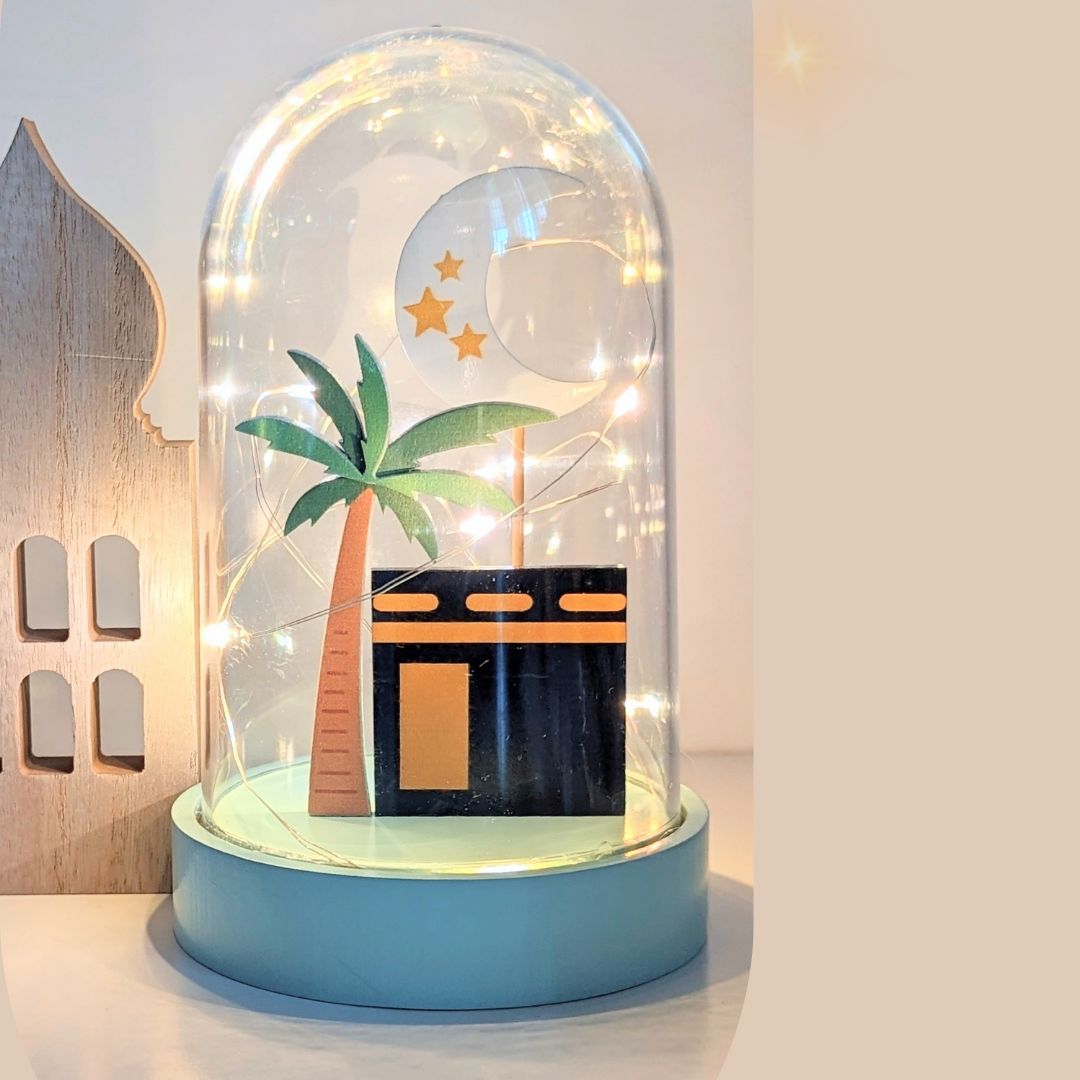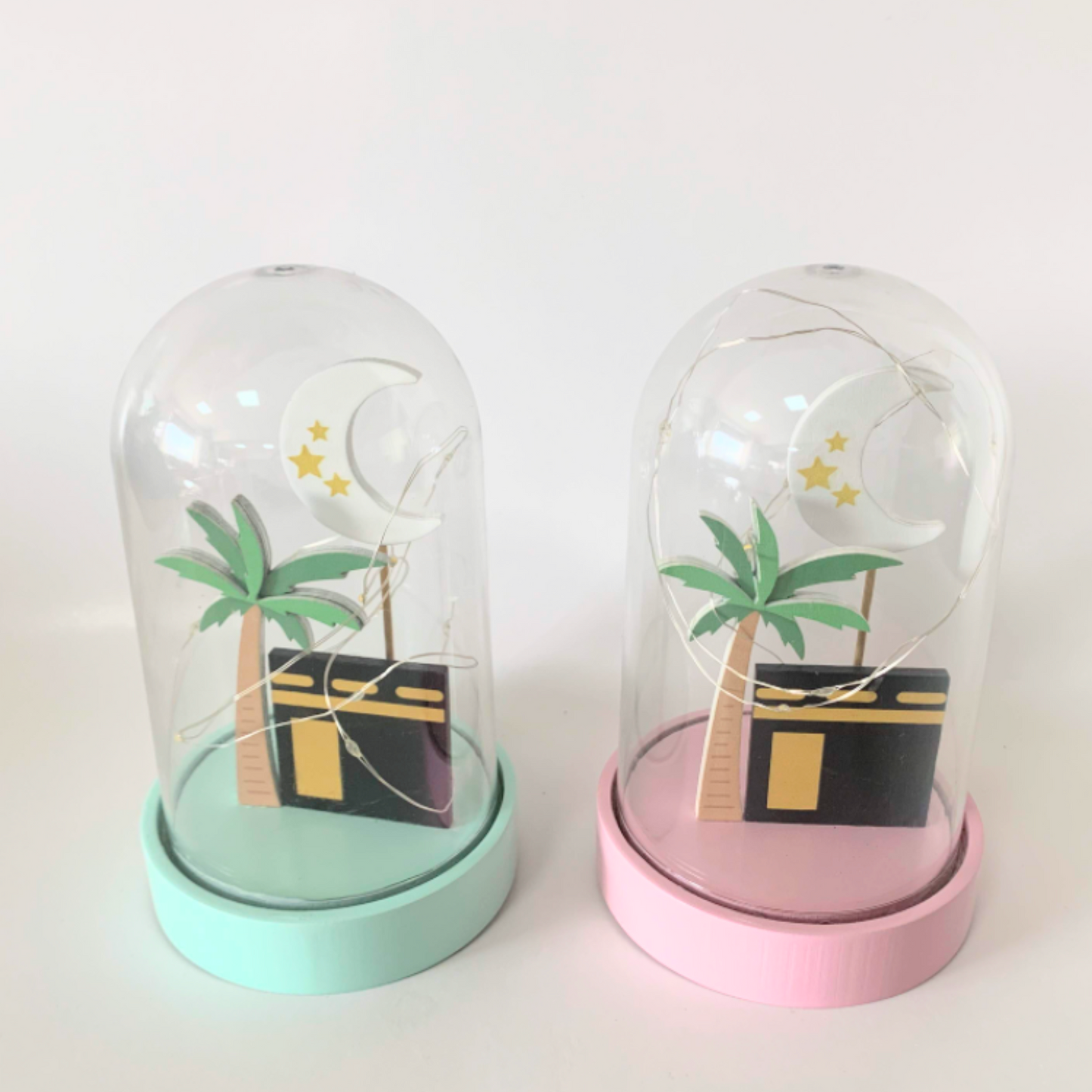 "Do not despair of the Mercy of Allah. Verily He forgives all sins. Truly He is Oft-Forgiving, Most Merciful." Quran 39:53
We strive to participate in the revival of the believer's heart by claiming Islam's traditional beauty and perfection. We strive to put the words of Allah back into our homes by incorporating the powerful words of the Quran & Sunnah in our designs. We hope we can bring light in this way.
★★★★★

"I'm so happy with the Bismillah Alhamdulillah AllahuAkbar plaque Hannah made for me. I'm so proud to show it off when company comes. It is pretty large and impressive. She made it according to my specifications with her added and much needed artistic flair." -Lucinda W.

★★★★★

"Finished product turned out way better than pictures! I ordered the Ramadan/Eid sign. Shipped in a very timely manner! Fast friendly replies. Received so many compliments! Will definitely order from again!" -Shahnaz B.

★★★★★

"I ordered a custom piece as a gift and it came out more beautiful than I could have hoped for. Hannah was very responsive and kept me updated through the entire process, as well as shared her artistic knowledge and ideas! I also ordered a piece from her site and was also more beautiful in person. Her paints have a lustrous finish that make everything look so regal. I would absolutely recommend for anyone looking for something really special for their home or to gift to someone special!" -Nahid A.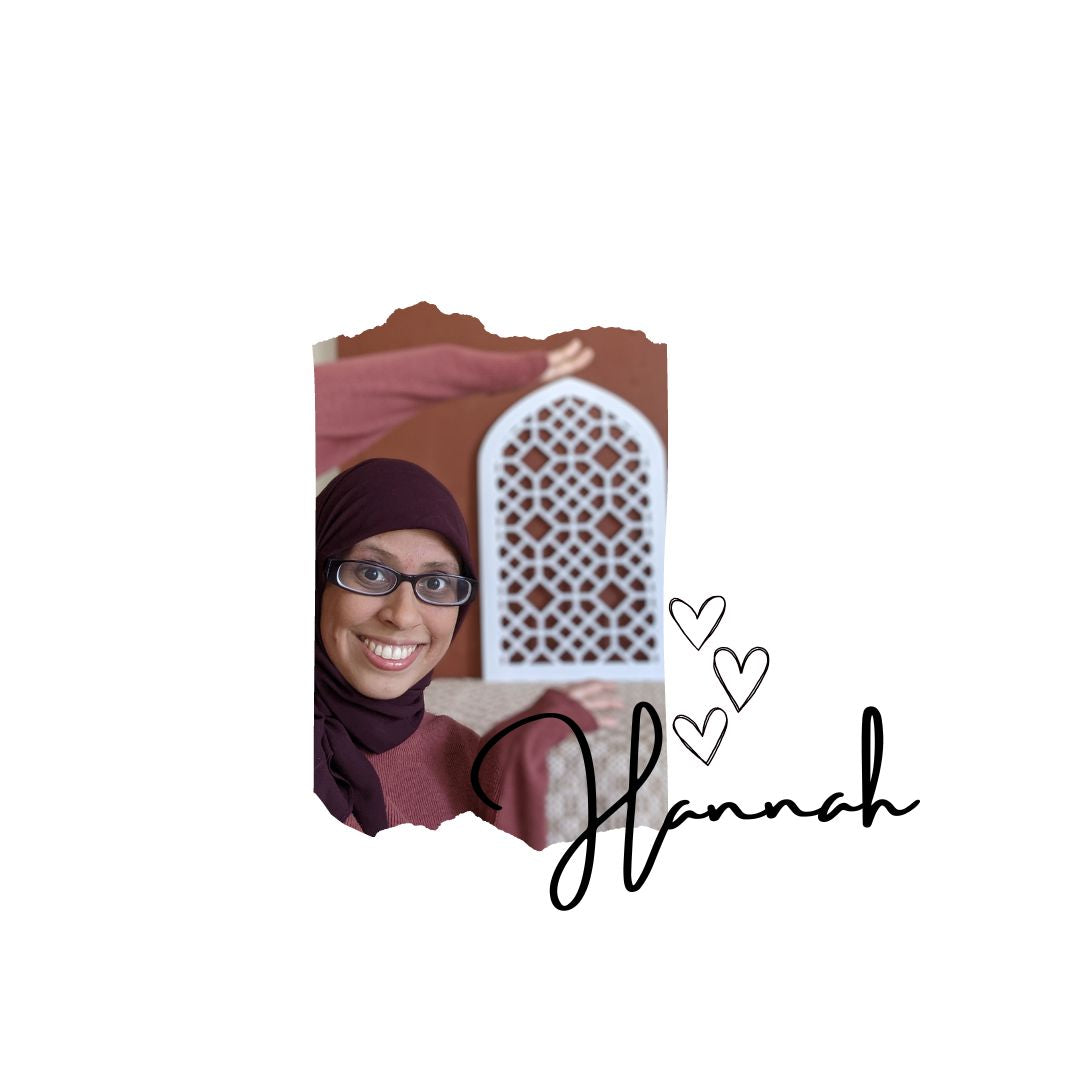 When words become everything...
Asalamu Alaykum. I'm Hannah, mom of 3, and the creative director at Tawheed Treasures. I already had kids when I first realized how words make us and shape us. Allah always makes us say words. He makes us say them over and over again. He makes us repeat the same things so much that sometimes we lose count!
Say the Words Fam
He made us do this since the beginning of time, but here goes Psychology Today talking about their recent studies on how words determine your being. Dude, Islam had everything first! Say the words fam.
Quran
Dhikr
At Tawheed Treasures, we incorporate Islam's traditional art, style and architecture into pieces for your home. We also put words up that brighten your soul and decorate your heart--words that Allah encouraged us
to say
to reflect upon
to share
and benefit from.
We add an artistic touch to match your house, your office, your wedding, your unique vibe. We also marvel at Islam's traditional architecture and art and try to incorporate those loves into our designs.
I made my first wood sign to celebrate the coming of Ramadan. I haven't stopped pinning words up on wood since then. I hope you find something you like! Please know that our woodsigns are handmade and are seasonally restocked so they turn up and sell out quickly. The best way to know about restocking is to follow us on social media and sign up for our emails.
A portion of your purchase is part of an automatic monthly donation to Muslimmatters.com, PennyAppealUSA, Sapience Institute, and featured campaigns on on Launchgood.com
May Allah bring you felicity.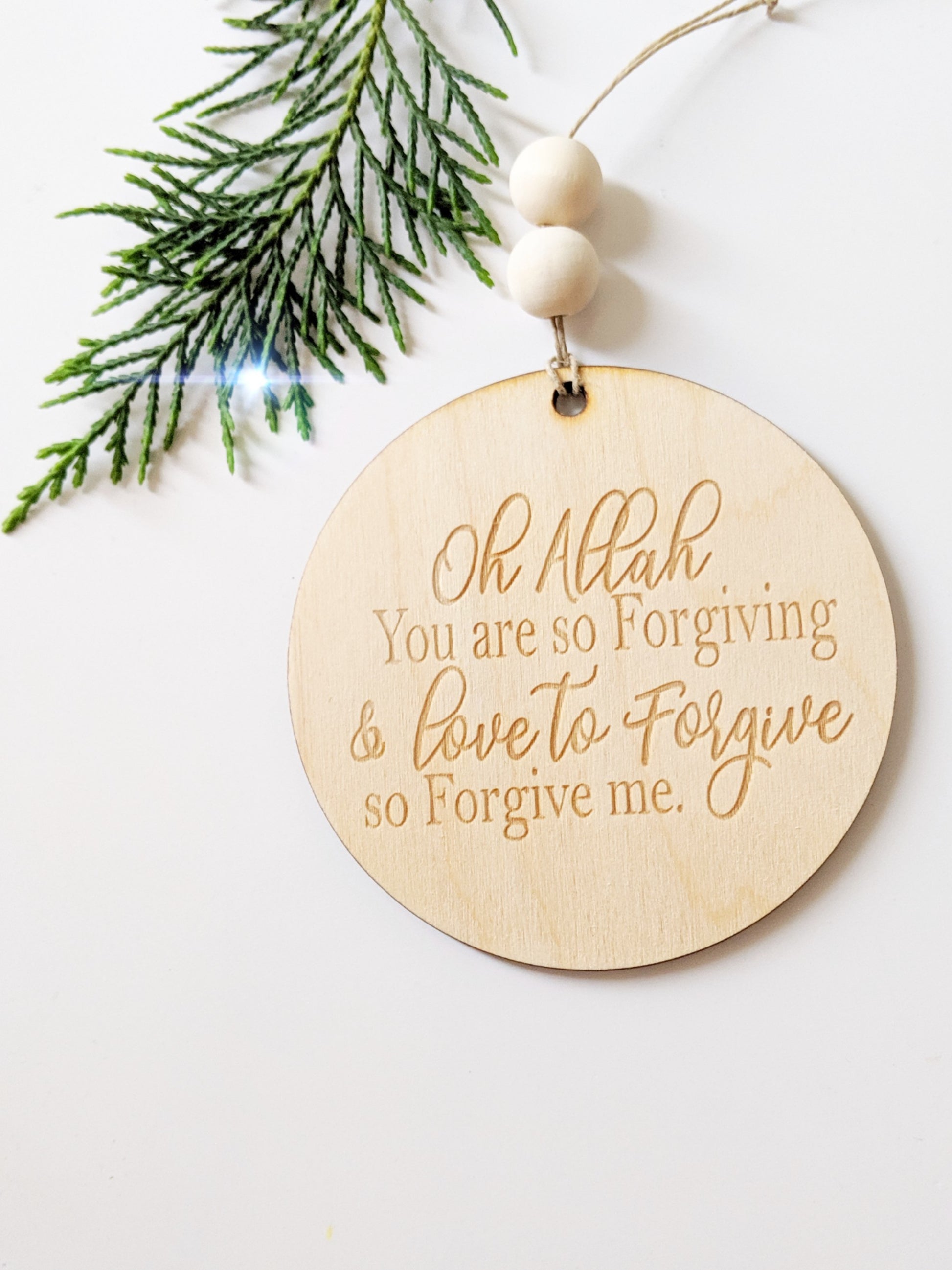 Oh Allah, You Are So Forgiving Reminder Wall Art
Regular price
Sale price
$15
Unit price
per
Sale
Sold out
Share
View full details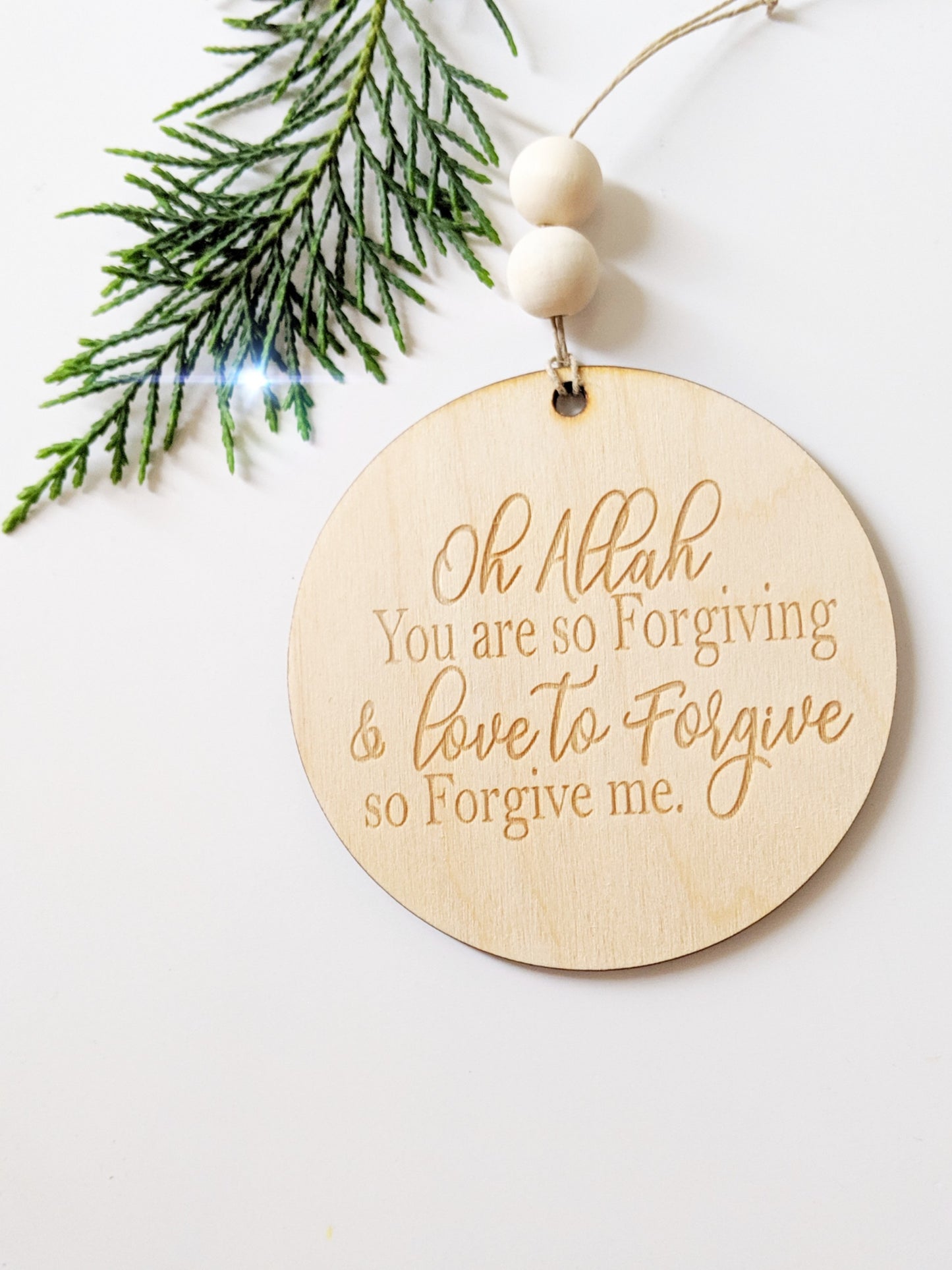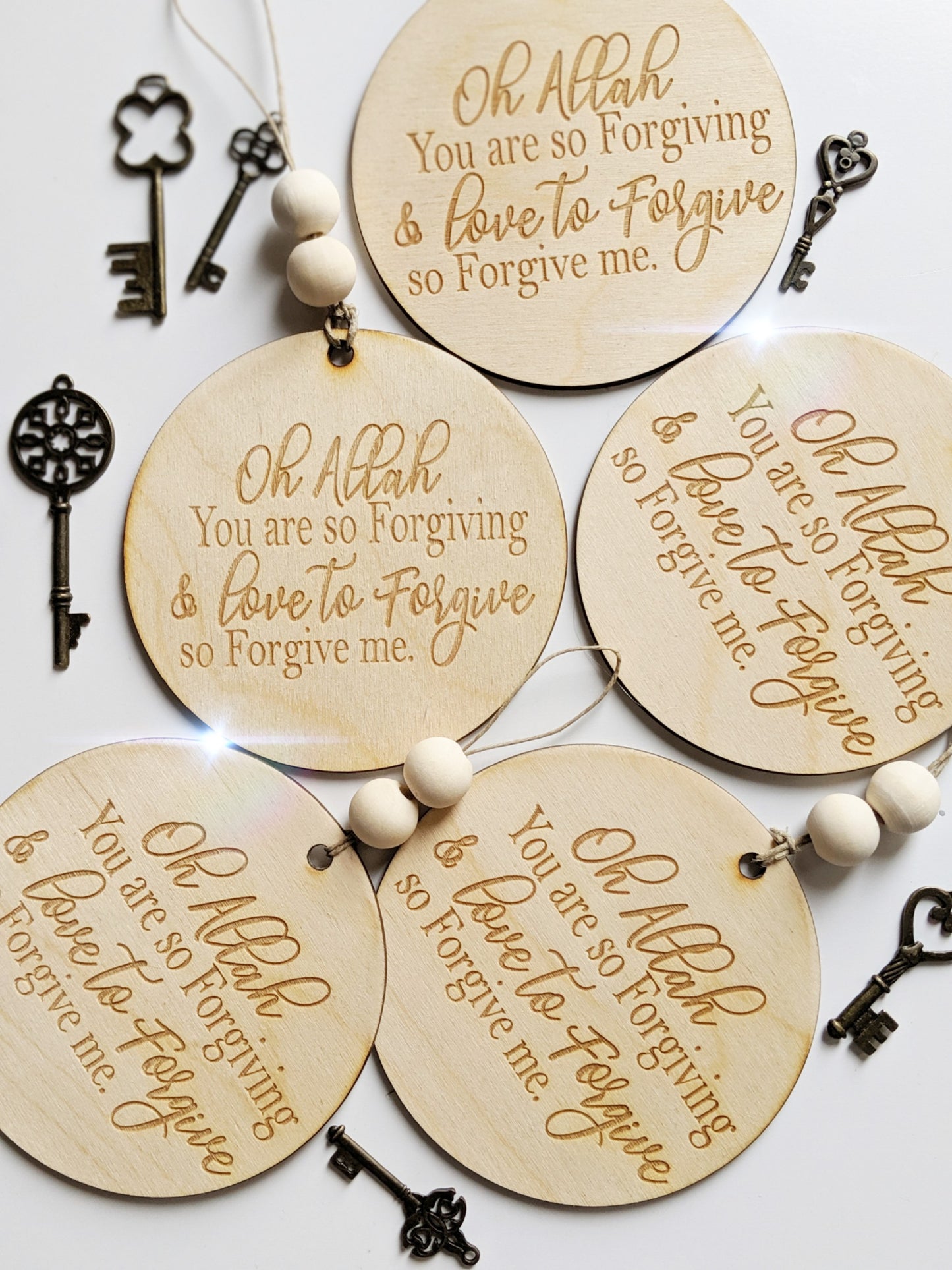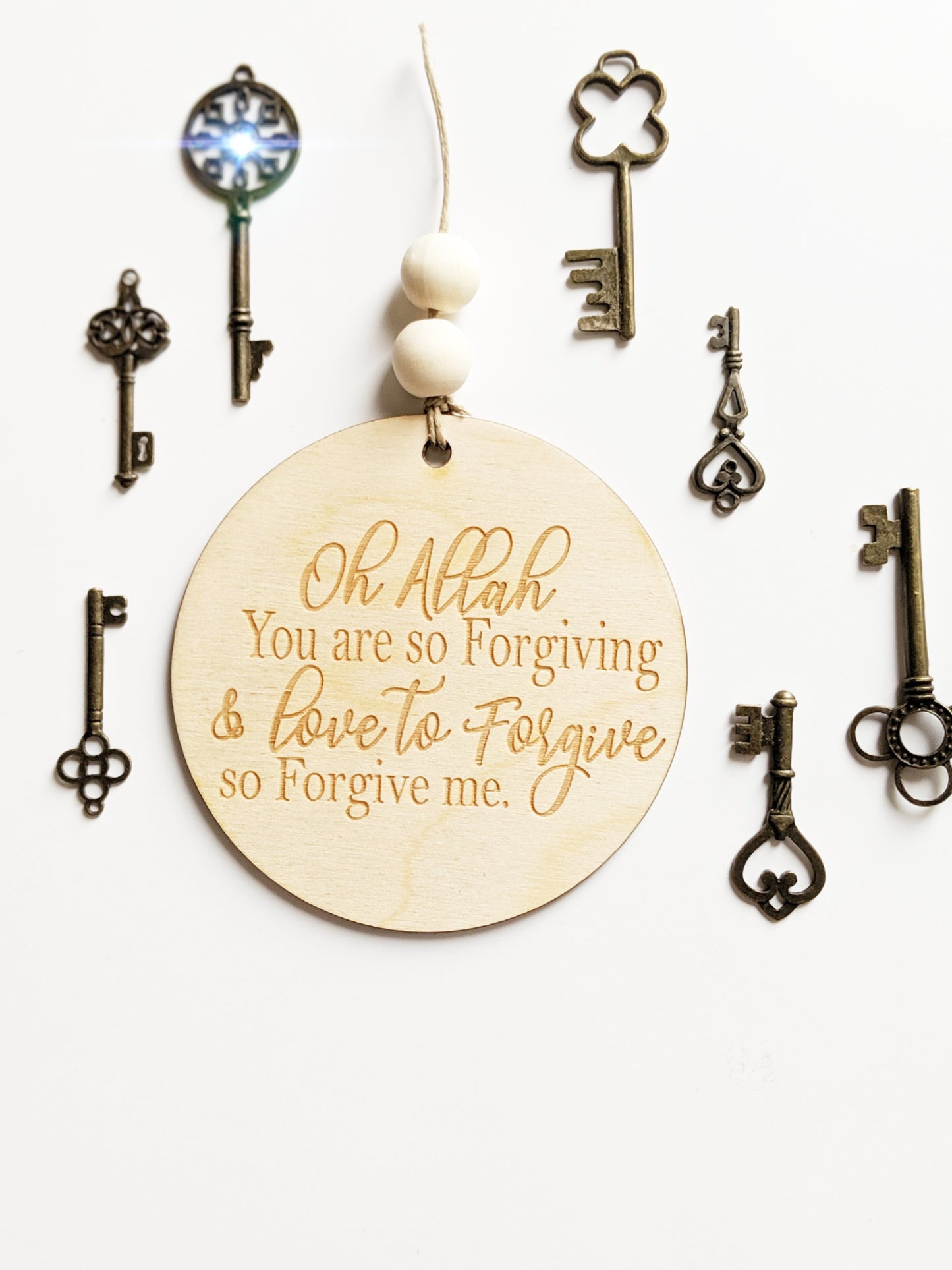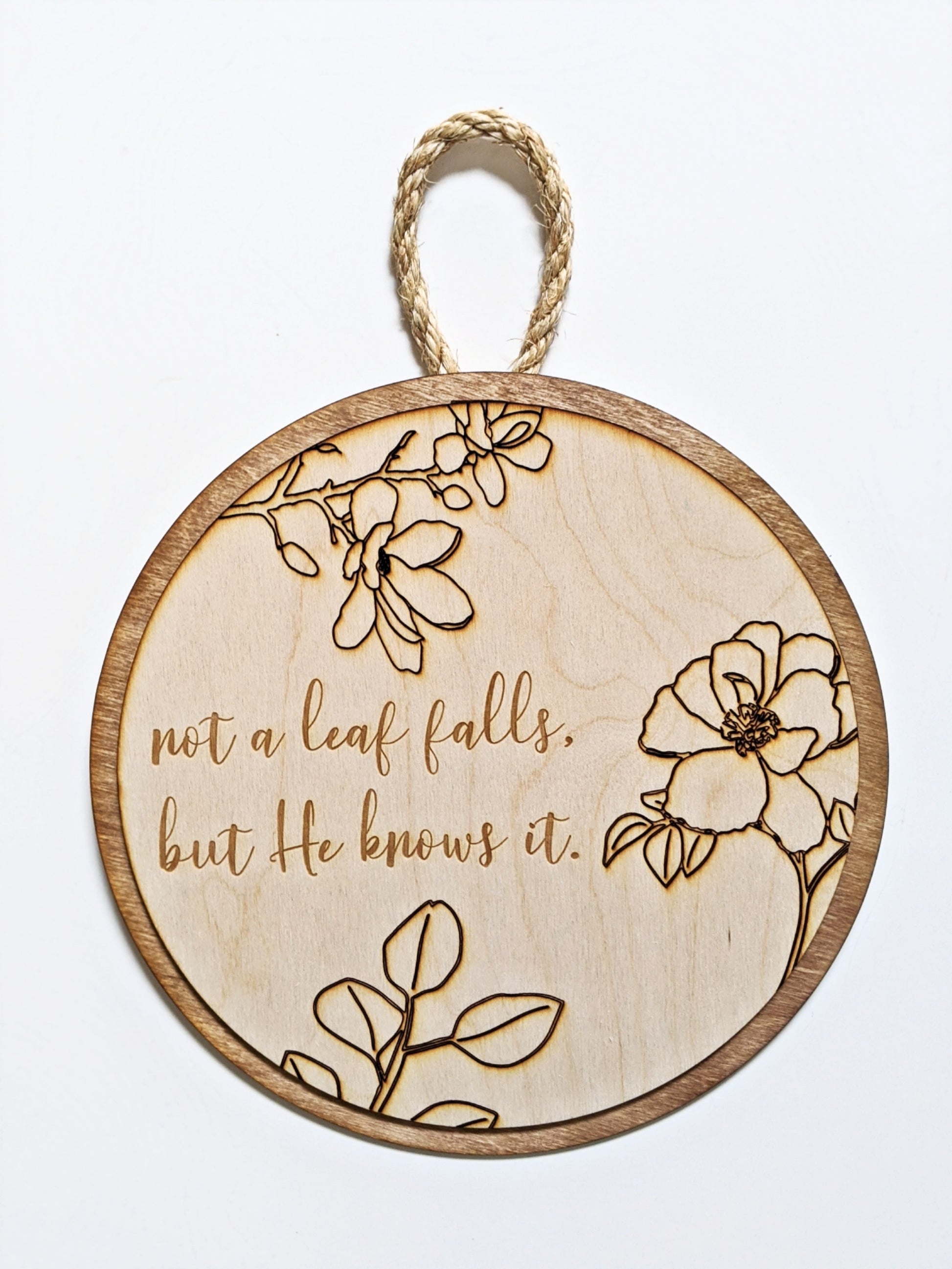 Not A Leaf Falls Floral Touch - Inner Peace sign
Regular price
Sale price
$42
Unit price
per
Sale
Sold out
Share
View full details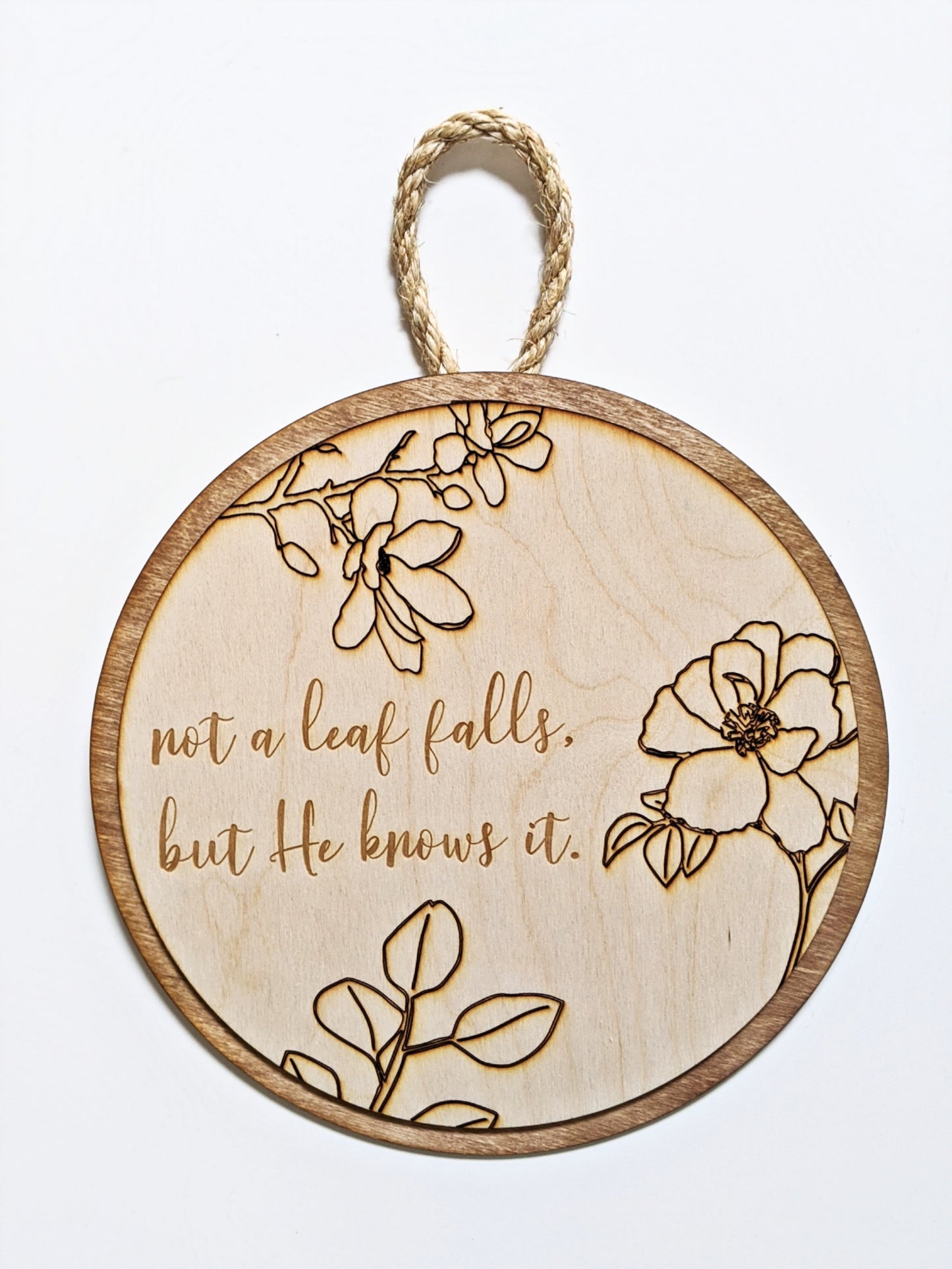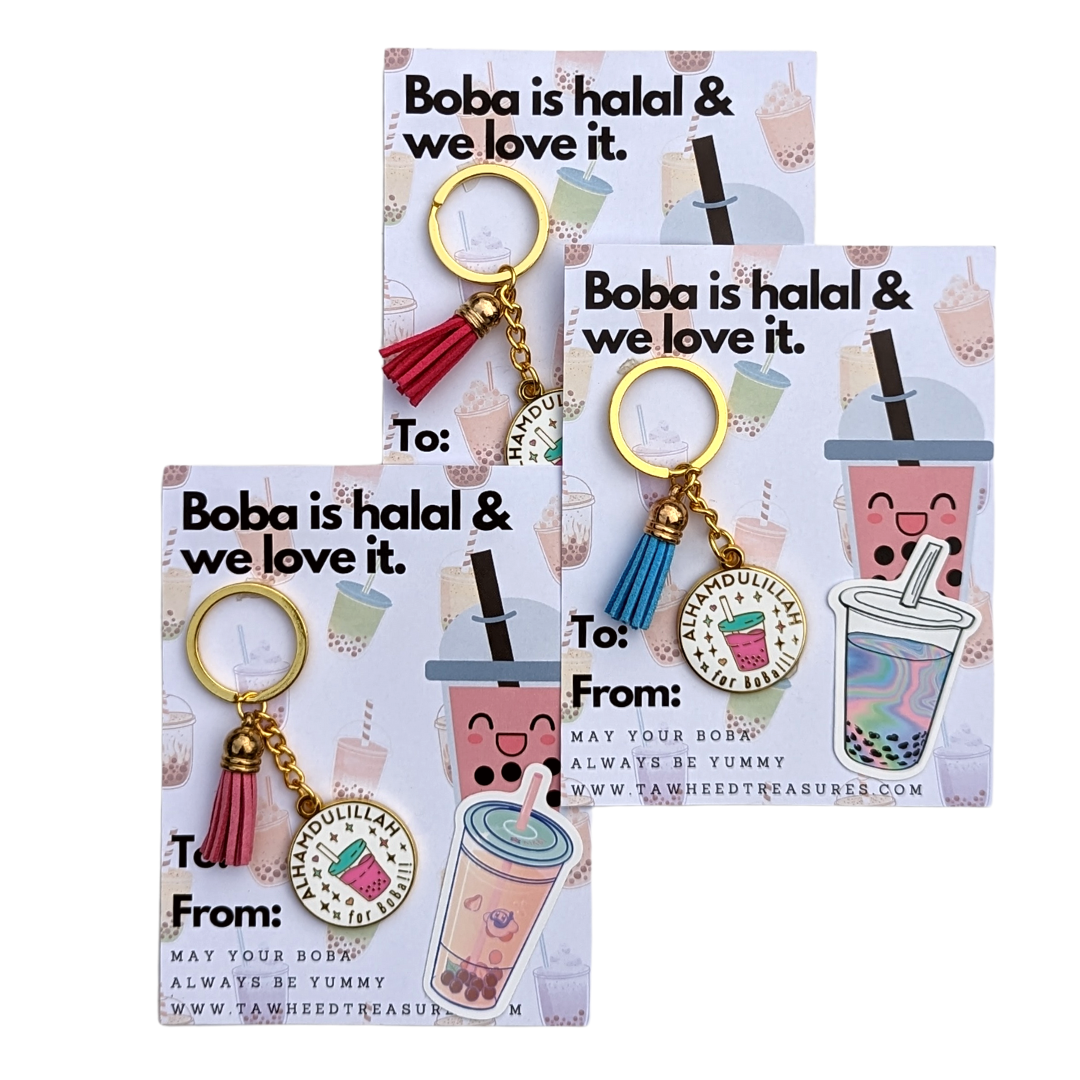 Alhamdulillah For Boba Keychain
Regular price
$15
Sale price
$14
Unit price
per
Sale
Sold out
Share
View full details